RSPCA raffle tickets from Brisbane
0733170601 / +61733170601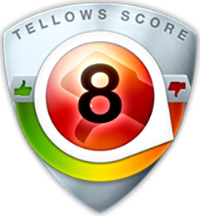 Types of call:
Harassment calls
Caller Name:
RSPCA raffle tickets
Ratings:

3
Assessment:
untrustworthy, Do not accept call, check comments!
Latest comment
(9/18/23, 6:50 PM)
Bann K wrote: Selling raffle tickets to raise money for RSPCA. Not sure how legit it is, as I couldn't verify the ... all ratings
Details about this number
City:
Brisbane - Australia
Telephone number:
07331-70601
International:
Phone number +61733170601 from Brisbane tagged as Harassment calls 2 times.
+61733170601
Further Information:
Find out
This info is supplied without liability.
Search statistics
Trends
Views last month
: 1
tellows protection
:
No. 140 in Blacklist
Request trend
:
Search requests are not regular and spread often on weekdays
Calls from RSPCA (spoofed) call by the number +61733170601 - Expert Opinion
Tellows users have identified the number 0733170601 as belonging to scammers purporting to be from the RSPCA and employing raffle-style strategies to elicit donations or personal data. Scammers often impersonate charity representatives to deceive individuals into divulging sensitive information. When receiving such calls, exercise prudence and independently confirm the caller's legitimacy by contacting the RSPCA through their official website or helpline. To safeguard against potential scams, refrain from sharing personal details over the phone.
Christian Anton
Consumer protection and telecommunications expert
tellows score for +61733170601
Distribution of call types and caller names in reviews
Types of call:
Harassment calls


2 reports

Telemarketer


1 reports
Caller Name:
RSPCA raffle tickets


3 reports
Approximate caller location
Who calls with 0733170601?
New rating to 0733170601
Should I leave a rating?
If this phone number keeps calling you, the answer should be
yes
!
Leaving a rating about this number creates a caller 'profile' in our database, allowing other users to inform themselves on the nature of the call before they pick up the phone. This is a step along the path to making unwanted calls a thing of the past. If there are numerous entries for a specific number, we will try to trace the caller and check their legitimacy. Please note our
Terms of Use
!
Protect your comment against removal! As a registered user, we will contact you before anyone can remove your comment.
If you are the owner of the number or if you have additional information on the company, please use
special company listing
for more details.
Numbers with the same caller name
Further numbers that were allocated to the caller "RSPCA raffle tickets"
The caller Cyber criminals with the number
0879158909
and a score of 8 was rated on 8/30/23, 2:54 AM
Mentioned that they are RSPCA Darwin calling for charity raf...
2
more comments!
The caller RSPCA Raffle (Spam) with the number
0285979351
and a score of 7 was rated on 7/21/23, 6:28 PM
Wanting to sell raffle tickets....
2
more comments!
The caller RSPCA raffle tickets with the number
0290034382
and a score of 7 was rated on 8/31/23, 7:15 PM
Appears to be a recorded message from the RSPCA trying to ge...
1
more comments!
Possible ways of writing the number 0733170601
‎(07331)70601
‎07331-70601
‎001161733170601
‎(0011617331)70601
‎0011617331/70601
‎0011617331-70601
‎+61733170601
‎+61 7331 70601
‎+617331/70601
‎+617331-70601