Your phone is ringing and you don't know who is calling?
tellows provides information to identify trustworthy or potential risk calls - thanks to our worldwide community.
tellows – the free reverse search about phone numbers
Community
Find details about reported phone numbers from over 7 million monthly users in 50 countries and participate by becoming a part of tellows community.
Member Area
Edit ratings, create your own blacklist and discover more features by becoming a tellows registered user for free.
Home
The landline solutions for your home and company are available in the tellows shop.
Business
The tellows API offers a variety of solutions. Be our business partner and get access to our database.
5088355
Ratings from community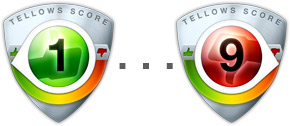 We categorise calls by type (debt collection, serious number, sweepstakes, etc.) and give the number in question a tellows score, which indicates whether a number is trustworthy or suspicious, helping you to decide whether or not to take the call.
---
---
We've all had to deal with the same thing. As your phone rings from dawn till dusk and nuisance calls bask in a sun of trickery, it is the spammer and scammer that will rule the day, but nay we say!!! au.tellows.org intents to disrupt the fraudster line of success by distributing important information on all sorts of unsolicited calls. If you receive a call from an unknown number, just access the tellows database and find details on the numbers point of origin and the nature of the call. The people's ignorance is the scammer most effective advantage. Once you know who you are facing, you will also know the way to counteract their malevolent attempts appropriately. At this, the number's tellows score will tell you whether caller is reliable or dubious. The higher the score the higher the risk. Learn more on tellows-blog


Where does the information on telephone numbers come from?
The main indicator of a number's trustworthiness, the tellows-score, is the result of a complex algorithm that is fed by your comments and ratings on numbers. Your participation is the key to successfully counteract future spam and scam attempts since the callee knows who he or she is dealing with prior to answering the phone. Share your knowledge on the trickery of dubious entrepreneurs and help to deny them their unlawful treasure.


Often searched companies
Crown Promenade Perth in Great eastern highway

Hotel

Connect Hearing in Nicklin Way 5/21

Hearing aid store

TNT Express in Trim street 12

Courier service

Apple Booragoon in Westfield Booragoon

Electronics store

Adbri Masonry - Mackay Factory Outlet in Cnr ron searle drive & lever court

Paving materials supplier

Doctors @ Underwood in Logan rd 3215

General practitioner

Building and Pest Inspection Melbourne in Clematis avenue 3

Home inspector

LUSH Southland - Permanently Closed in Westfield southland shop 2128/1239

Cosmetics store

Haitch's Concrete Resurfacing in Buttermere dr 33

Concrete contractor

Crystal Hair Clinic in Shop 11 Voyage Arcade, 38-42 Smith Street

Hair salon